Birthday Celebration at ULTIMEZ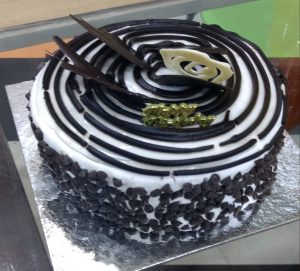 Ultimez celebrates Every Employees Birthday with bursting zeal and complete fun since we understand that birthday celebrations bring fulfilled moments and happiest memories.
The Celebration of Birthday is accompanied by the Cake cutting and mouth watering snacks. At the office premises of Ultimez, we celebrate every occasion (be it religious or birthday or other) cheerfully.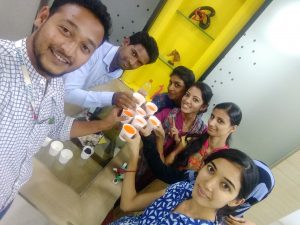 Managers, team leaders and HR department happily contribute their presence to add up pleasure in the enjoyment of employee's birthday in the respective month. Oct 27th was  our employ's birthday which was celebrated with sparkles, sweets , cake cutting, snacks,  and even more.
Each moment of the special day has been captured to preserve memories.
Ultimez will keep celebrating and sharing these stories of celebration with our audience, stay tuned for our upcoming celebration.
ULTIMEZ = CREATIVE TEAM OF DESIGNERS, DEVELOPERS, AND MARKETERS.