Christmas Day at Ultimez
Just like every year, this year also Ultimez has celebrated the grand occasion of Christmas blissfully and cheerfully. To enjoy every moment of Christmas, we all planned it well a week ago.
A brief about Christmas: The word Christmas has originated from the old English words Cristes mosses which mean the mass or the festival of Christ. Pope Julius is the person who officially declared that the birth of Jesus would be celebrated on the 25th December.
Here is how Ultimez celebrated Christmas Day
The Christmas tree
The festival of Christmas celebrates the birth of Jesus Christ and conveys his message of love, brotherhood, and tolerance. Though it is the primary festival for the Christians, it still has a specific significance in everyone's life. It is the festival of humanity and mankind.
Cake cutting
Theme outfit for Christmas day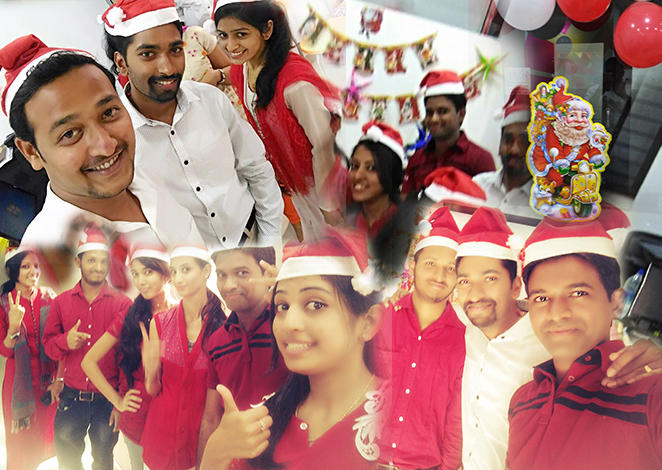 Secret Santa games and much more
We recommend not only to enjoy each moments but to capture it, some of our best sparkles
Our celebration doesn't end here, we had also planned for a movie "DANGAL".
The ultimez team has prearranged everything devotedly for the Christmas day 2016 and enjoyed each flash of it.