Whether you are a blogger, a writer or creating any kind of website, you're probably hankering for more traffic to your website. You might have implemented number of strategies in order to achieve target audience and notch your business, from various content marketing strategies to social media strategies.
But do you know how these strategies are working?
What attracts audience to your website? Well, there are lot of things. But one of the most crucial metrics for website ranking and increasing traffic is page authority.
You should know how to increase page authority.
Before we dive into how to increase page authority, we need to first learn what the page authority is all about.
What Is Page Authority?
Page Authority is a term introduced by Moz, that predicts how well a specific page will rank on search engine result pages. Page authority is based on a scale from 0 to 100 and deals with the relevance of information and links within site pages. Higher page authority means greater chances of your page to rank on search engines.
There are several tools to check page authority among which the Moz.com is trustworthy
So, now when you know what is page authority, but have you ever tried to find out the ways to increase the page authority?
 let's get started !
Here Are Some of the Tactics You May Follow to Increase the Page Authority :
Pay Attention to On-Page Optimization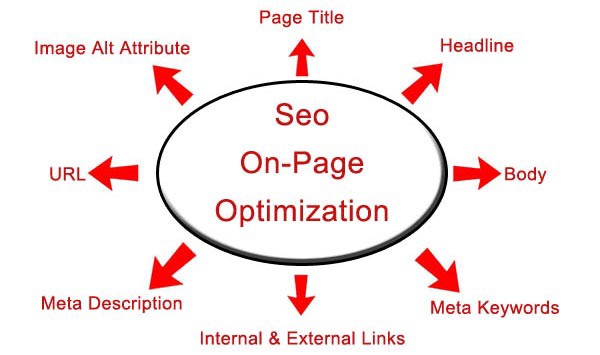 It is first and foremost step of optimization which every webmaster should look into. The on-page optimization includes following factors : 
Title : Starting with length of title, always make sure that your article title is in " h1" tag, and doesn't exceed 60 characters.
Meta description : A brief description of related topic which includes some of your keywords can be beneficial. If audience finds it attractive they are  likely to click and visit your page to find out more information. Meta description should not exceed more than 180 characters.
Heading tags : Separating the content with header tags  is a good practice as it makes your page easily readable. Usually Header 1 is used for title .Header 2 and 3 can be used for important sections of your pages.
Keyword Optimization : Do a proper research before you decide on your keywords. There are tons of tools that can help you to search a keyword. Some of my personal favorites are: Google Keyword Planner & Moz Tool. It is always  good to target some long tail keywords as they are comparatively easier to rank for.
Using images provide number of benefits to your page. They allow you to break up your long text with a visual component. Additionally, they make it much easier for readers to read your content.
Always use readable file name for your images, use names like "digital-marketing.jpg" instead of meaningless "DBJBJVD24045.jpg". Keep image file name similar to the ALT text. The alt text is used in place of that particular image. Eventually, if any browser can't display the image for some reason, alt text is displayed. Apart from this, always compress your image before publishing so that loading speed is decreased.
We all know that content is king. Whether the objective of your content is to entertain, informative or to convince people, if your content is poorly written the aim is lost. Users simply won't understand your article and most probably jump to other site. on the other hand, if your content is nicely structured and well-written, chances are much higher that users will actually stick on your site to read your post. Moreover, it will result in lower bounce rates and eventually improve your ranking in the search engines.
Thus, Increasing your Page Authority will be extremely difficult without great content. Always write useful, unique, and quality content for your readers.
Once you publish a post, you must make sure that the post is shared on different social media profiles. This helps you to increase social signals and also influence the page authority of the page. Also, you can drive initial traffic to your recently published post. Sharing on social media is like a chain. Your followers retweet, comment on your post or even link to your post, which gives a flight to new audience.
Linking to Most Authority Pages
SEO is not only about the internal linking and increasing  traffics, the actual meaning of SEO is to make searches more user-friendly so that, users can get the things easily. Thus, linking to the most authority pages of your industry can give you tremendous benefits in the increment of the Page Authority.
Also read on Elements To Include for Perfect website 
Conclusion
So,ultimately getting high Page Authority is not a rocket science, all you need to do is proper optimization. What other strategies have you used to increase your Page Authority? Comment below.