The education industry is rising with a drastic change through emerging software and technology innovation. In fact, the concept of e-learning has grown quite interesting in recent times. According to a latest Google report, there is approximately 8X growth in online education.
Education with the help of technology has crossed borders and has opened up a world of opportunities for students. From easy sharing of information with the help of software and cloud applications to instant access to data anytime, anywhere.
Number of Searches for the term "Education Software" As per Google Trends

Technological- Innovation in Education Industry
When Education is aligned with new thinking and new technology, a better future comes in a way.#education #educationandtechnology pic.twitter.com/6p6O5rSpWk

— Qadir AK 🏖🏌️🏝 (@NowQadir) September 7, 2018
Report Creator Software
Receiving report cards are the most awaited moment of the school year. The aggregation of student's hard work throughout the year. However, both the teachers and the administration find it time-consuming. But the latest software streamlines this process so that report generation is no longer a hassle to produce.
The report generation module uses the interactive database which includes student information, attendance, and grades. More importantly, the information is always up to date, so when it is time to generate a report, a click of a button is all it takes. The software uses the customized report card template and database information to autofill the student report cards. Consequently, it eliminates the need calculators trying to figure out each and every student's grade. It also reduces grading and mathematical errors.
Student and Teacher Information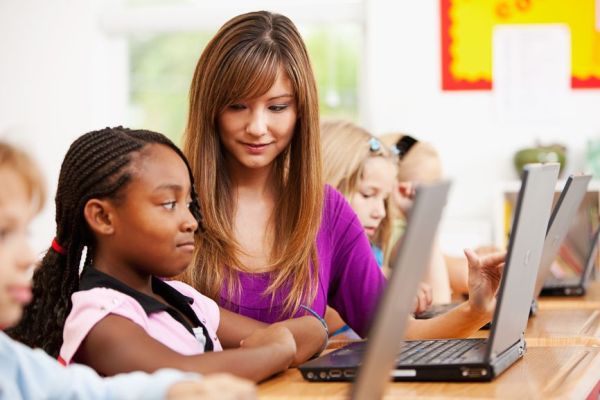 Student information like Homework, Attendance, grades, and achievements. The data can be easily available using the efficient software. Additionally, Smart cards for schools can be used as identity cards to access the details of a particular student when required.
Teachers information like class timings, student progress, and classroom activities can be accessed easily in one place. It's easy to view a particular teacher's class schedule, file reports efficiently. Furthermore, teachers can easily notify parents about their student's report once it is filed.
Attendance Management 
Attendance management is an important school administrative task and it requires teachers to spend a small chunk of time at the beginning of each class. However, it is difficult for teachers to manage the whole process and recording them accurately. Marking attendance in grids is very hard and errors can occur very easily.
But attendance management is no longer a burden with the latest software. Now, recording attendance of each student is just a click away. You can manage the attendance of your students without any errors using online attendance pages and share the details with parents within a short time. This provides an effective way for teachers to mark their own attendance, check the timetable and apply for leaves.
Also, read on Top 5 Industries That Will Soon Have Blockchain Technology
Fee Tracking and Online Payment
Managing receipts and incoming payments, preparing bills, tracking several types of fees before applying them to the right student etc can be time-consuming and difficult without proper software to handle the functions.
The software can help you streamline the whole process of school fees collection so that it doesn't get out of control, or consume more time than necessary. It provides a simple way to, manage payments, print and saves receipts, and even a way to deliver payment, notices online. The software helps in keeping billing consistent and reducing billing errors.
Library Management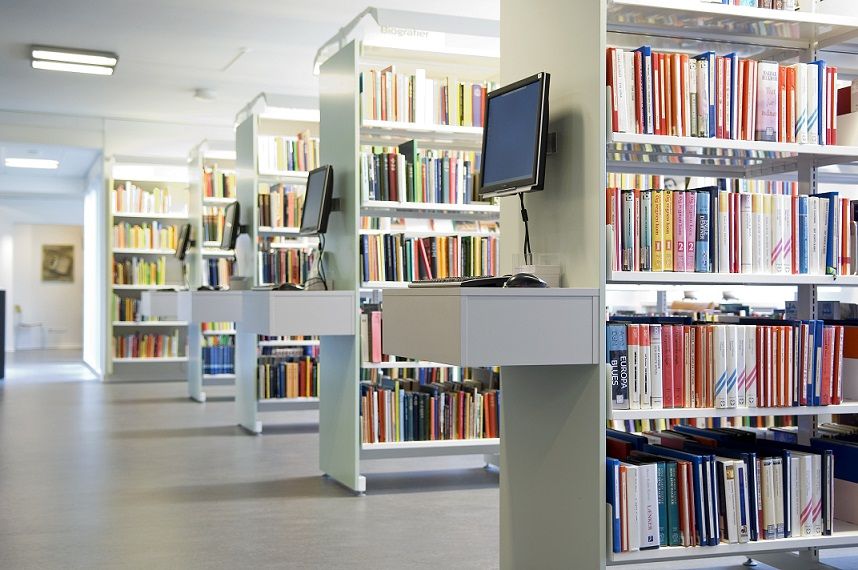 One of the best innovation in Education industry is "Library Management software". It provides a simple and effective solution to manage the library with various features such as, find, search, issue and return books. Likewise, the software supports bar-code & scanning capability to automate your library. Moreover, it also includes reports of library members, daily issue register and much more.
School Bus tracking through Artificial intelligence
AI has slowly started to make its presence felt in our daily lives. In 2018, AI has become part of the much prevailing software. One of the key areas with AI integration is in School Bus Management.
Integrated AI features, for instance, Auto Routing, Auto Optimisation, and Auto Allocation, managing school buses have become much easier than ever before. AI is not a fancy term. Ultimately, it actually reduces your expense and makes a significant difference.
Final thoughts
The traditional operations, no doubt will see further evolution as technology continues to advance every single day. This software has greatly improved over time and most of them incorporate several important functions required by school administration; however, every school has its own specific needs.
For more trending updates, follow us on Facebook  Twitter   LinkedIn and Instagram