The hotel industry may be started with a old-fashioned hospitality, but on the other hand, it's breaking new ground with emerging software and technologies. With the innovation of the latest trending technology, it gives flight to a new guest.
What is Hotel Management Software?
It is a technological upgradation that reduces multiple manual tasks under the hotel or hospitality industry; such as front office, sales, planning, and accounting. If your hotel is still running under manual processes, there are a lot of advantages you are missing out.
Here are a few trending frameworks that every Hotel should implement.
Web-based
Nowadays almost every business runs on the cloud, users are expecting quick service. Cloud-based systems are here to simplify your hotel management duties with a focus on smart management.
Unlike an on-premise system, this does not need hardware because everything is maintained under a single server.  Web-based hotel software saves time spent on manual updates. No investment is required for IT maintenance and support.  It also provides access within a single dashboard to control all functions. The best feature of the cloud-based system is you can access your data even if you are not in your hotel.
Guest Experience Management
A guest's experience directly impacts the profitability of a hotel, so hotels need to ensure that they give their guests the best possible experience. Effective management of guest profiles and recording their preferences can improve revenues through repeat bookings.
An efficient hotel management software can boost guest engagement by sending pre-arrival and post-departure notifications and emails directly or by third-party integrations.
Housekeeping  Management
The front desk features are obvious, but what does software have to do with Housekeeping Management? It is an integral part of the Hotel industry with similar needs and requirement as any Hotel would require.
In terms of maintenance, you can keep track of areas that need attention such as you can ensure plumbing, electricity and other functions are running efficiently and effectively. The software allows you to assign rooms to your housekeeping staff based on blocks/floors to manage a division of work. Manage your list of housekeeping staff without any limits, add new staff or remove existing ones at any point in time.
Payment Processing
Payment processing features can vary across different software; some software accepts multiple currencies with advanced security components to prevent a data breach of customer information at your hotel.
Currently, blockchain technology has the power to revolutionize the industry, from payments to loyalty programs, supply chain management, and more.
When we are talking about alternative forms of payment, we are referring beyond typical credit card or cash transactions, including other forms of currency ranging from cryptocurrencies to tokens. This is effective, as the hotel industry is moving beyond its traditional tricks as it follows the cryptocurrency wave, adopting and implementing crypto payment gateways to attract the digital consumer.
Reservations and online booking.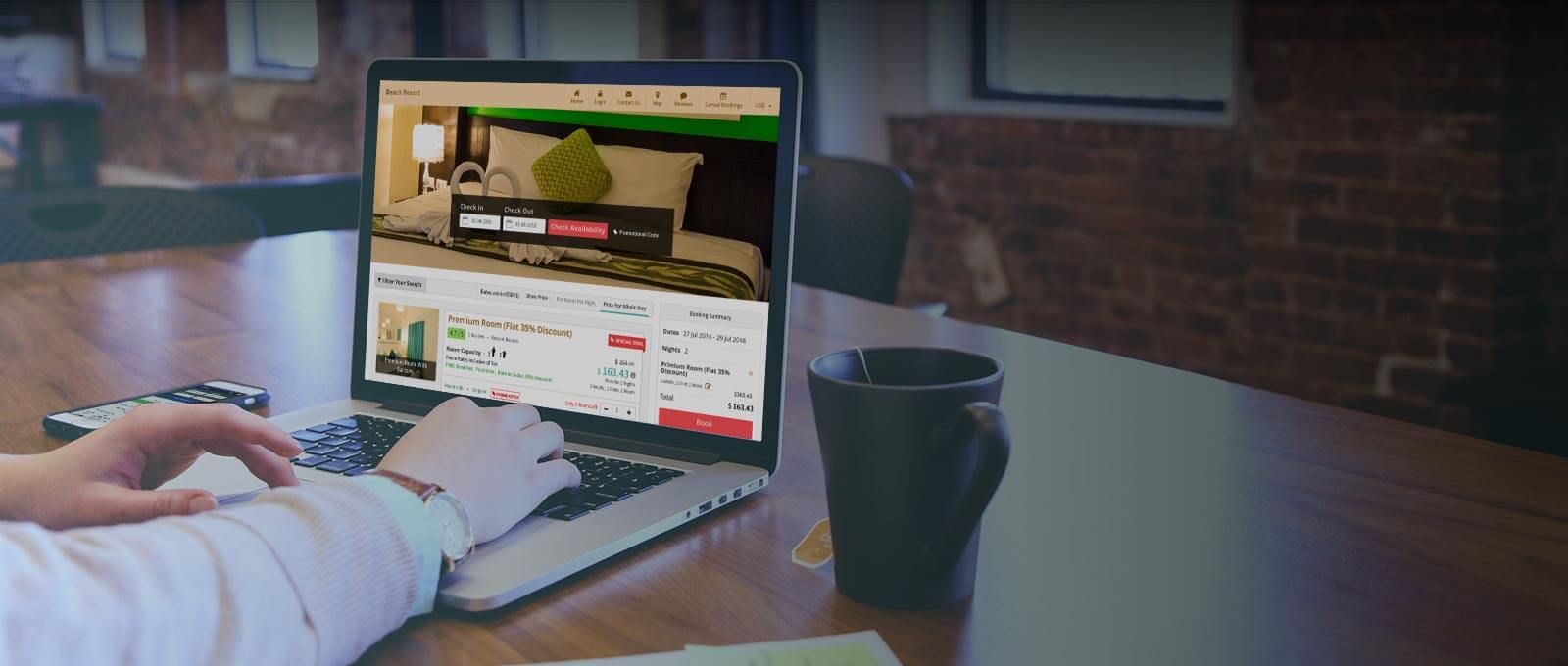 Every hotel's aim is to sell more rooms and make the profit. But, without an online booking system, you will have to rely on phone calls and walk-ins to make reservations.
An online booking system works all the time. This gives access to visitors to book a room anytime they want. It also increases your sales because you are not limited to your working hours. In fact,  recent analysis shows that a 24/7 online reservation system greatly increases the number of hotel bookings.
Inventory management
As a back-end process, behind the curtain of the hospitality industry, is Inventory Management. As an important module, it allows managers to automate the process of tracking rooms, food and beverage consumption and many more in the hotel.
Final thoughts
With an eye on current technological trends, you can make your hotel's online presence more effective. With these kinds of ease, potential customers will have no hesitations when it's time to book.
So, what other features do you think has the potential to help the hotel industry? Let us know in the comments.