Hashtags are most useful social media tools which can help you get more traffic. A good hashtag can grab the attention of the online public and helps companies, organizations and individuals to drastically increase their social media presence.
Take a look at top 4 tools to find trending and appropriate hashtags to your posts.
RiteTag
It is a fantastic platform for those who promote their product through social media. RiteTag helps you discover new hashtags and track your current hashtags status. In addition to showing important hashtag data, this tool helps you find the best possible hashtags for your text and images. The results also indicate which related hashtags are less popular and which are trending.
So, coming to Pricing 
For $49 per year, you can use the tool  for up to 1,000 queries a month for both images and text. However, other plans are available if you're looking for a help in crafting, publishing, or enhancing posts which may range from $7.50 to $15 per month. Moreover, you can also try a free trial version of 7 days.
ExportTweet
Export tweet is the best paid Hashtag analytic tools to measure the performance of the hashtags and reach of impression. This tools also shows the best time to choose the particular hashtags. Additionally you can  find top tweets, geographic location, related hashtags, influencer data, device source, and more. Apart from this you can also search for trending images and videos .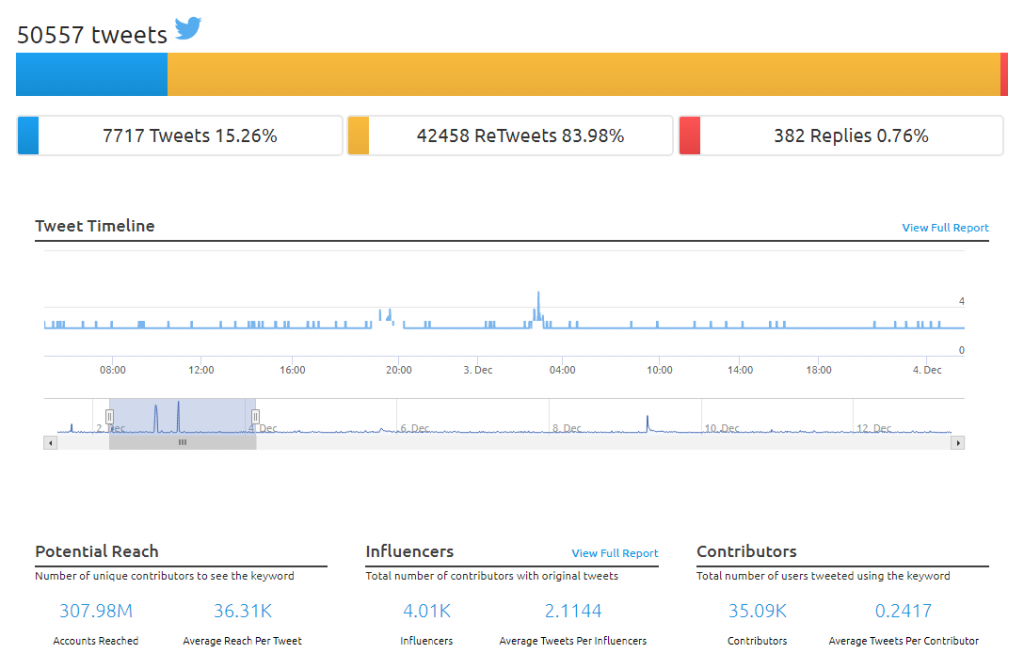 You can use the tool for few days for trial version. The paid version may range from $19.99 to $39.99 which includes different plans.
Hashtagify
If you're not sure where to start with your hashtags and prefer a more visual interface, check out the Hashtagify search tool.  Hashtagify helps you identify the most popular hashtags on Twitter and understand usage trends regarding those hashtags.
The site is very simple and  easy to use with several useful features. The search tool is free to use. You can purchase a Hashtagify plan starting at $9 per month to add hashtag trackers, ranking hashtags, two months of data storage, full access to the top, and a bookmark feature to save any favorite hashtags.
Trendsmap
Trendsmap is an astonishing tool to find trending hashtags, for local business in your area. This tool will disclose the most popular trending topics on Twitter based on geographic data. It means that for any location where there is enough Twitter activity you can generate trends. This tool will show local trending hashtags, users, and words.
Also Read – Instagram is back with new attractive features and a cool make over !!
Final Thought
"Posting nice contents on social media alone is outdated as the black and white TV, keying into current trends, trending hashtags, searchable keywords and share-ability are the new social currency"
Share your insights on which tools best fits you or if you know other tools. We'll surely look at listing them on our guide. Hope this article provides the road map to find appropriate hashtags to your posts. Do comment your reviews on these tools.