Since people are visual, videos are gaining a greater market exposure. Everything that comes online will be searched on youtube for precise understanding. YouTube, which was launched by three former PayPal employees—Chad Hurley, Steve Chen, and Jawed Karim has now become the biggest earning point.  
YOUTUBE  ADVERTISING
Advertising occurs in different ways like television, radio, banners  & many more which are considered as a traditional method of advertising. The advertisements usually appear during breaks between a television show.Some radio stations have audio advertisements that play between programs. Due to digitization, the modern advertising method is slightly different from the traditional.
The key feature of ads is to grab the viewer's attention. The creator, viewer, publisher & advertiser play a major role in the advertising process. let us take a glimpse of each role.
Creators: These are one who creates impressive videos and attracts the user.
Viewers: viewers are users, who visit YouTube to watch the videos presented.
Publishers: publishers are the one who is engaged in publishing their product.
Advertisers: They play a 3rd party role in the advertising process and acts as a bridge between creator and publisher.
You may also be interested in Youtube new updates of 2018
How they work ?
If a company (publisher) wishes to promote his brand in YouTube , they can directly connect with creators or seek help from 3rd party advertisers to promote their brand . further, the advertiser chooses a channel with more views & subscriptions to promote the brand of the publisher. However, the publisher will pay the settled amount to the advertiser , further the advertiser will keep his commission & pay rest to the creator.
The advertising is classified into 2 types "paid advertising"  &  "free advertising".
Free advertising
It is a form of Advertising where you advertise a brand without an any charge. However there is no guarantee  of  success of your business thus, most of the publisher prefer paid advertising.
Paid advertising
It is a form of advertising where you have to pay to promote your brands. Paid ads are displayed on the sides, tops, or bottoms of web pages. One of the big benefits of paid search marketing compared to other forms of advertising like TV, print and radio is that you do not pay for the ads just to be displayed but you can analyze the progress report as well. So wastage is much less with paid search because you only pay when a viewer clicks on the Ad.
How does YouTube paid advertising works?
YouTube paid advertising runs on Google Ad-words (Google Ad-words is an online advertising service developed by Google). It works as a bidding system, which means you have to make a deal with advertiser to promote your brand .
Different Types of YouTube Paid Advertisement
True-view
In these type of Ads, you don't have  to pay for thumbnails or random impression. You will be charged when viewers watch or react on your video. With True-view, advertisers can gain a lots of information about the performance of their ads. These ads can appear before, during, or after the main video.
There are two types of True-view ads namely, in-stream and video discovery.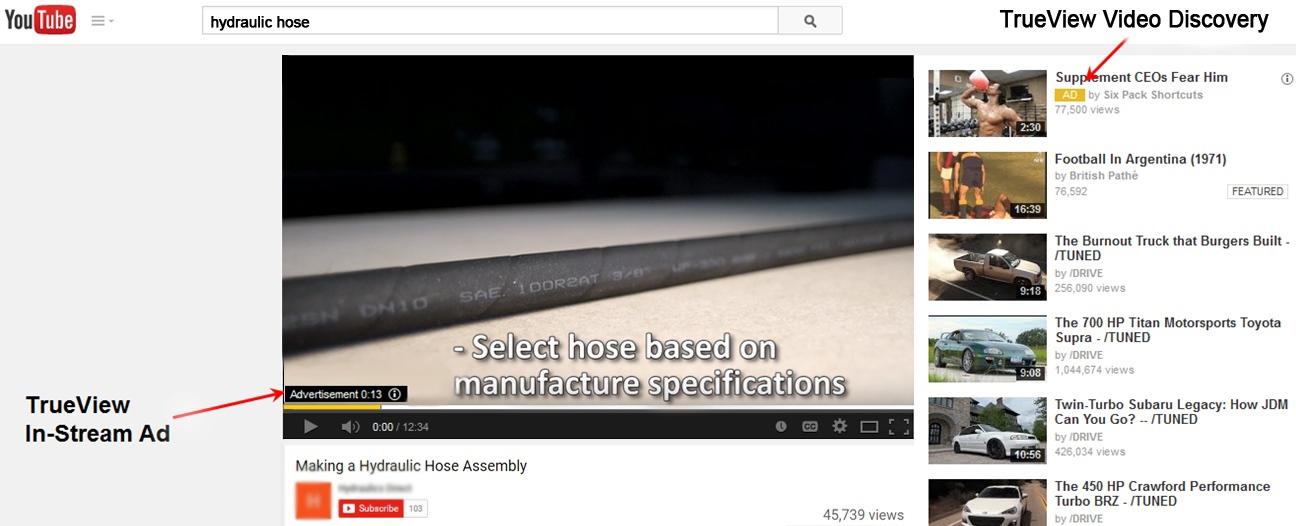 In-stream
These ads  run on a collection of videos streamed on YouTube and also embedded YouTube videos on other sites. They play before someone watches the video they have selected . Here, viewers can skip the AD after 5 seconds , if the viewer wishes to continue to the AD without skipping , the viewer count will be incremented. However, if the viewer has watched the AD less than 10 second it won't be counted .
On the other hand, In-stream ads allow advertisers to design video ads with a different call to actions and overlay text, as highlighted in the skippable in-stream ad below.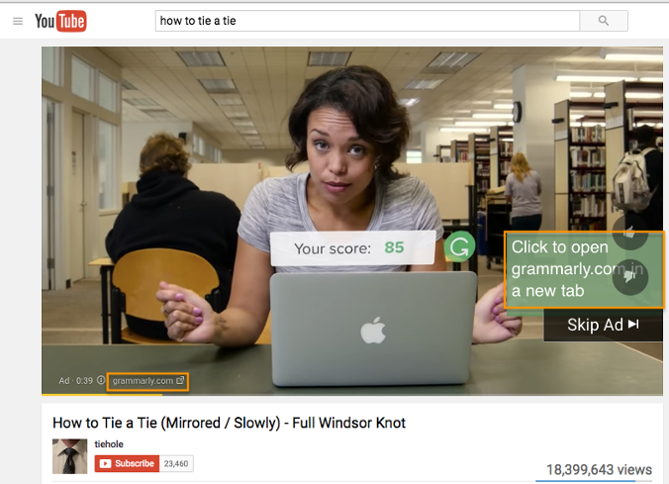 In-display or  video discovery
These ads are used to advertise in YouTube, as well as Google's Display Network. On both mobile and desktop platform. They appears to the right of the feature video and above the video suggestions list. They  show up as an image with minimum three lines of text . When a viewer clicks on the ad they are preempted to the YouTube channel page to watch it. This is estimated by your ads quality score and the competition for the said keyword you want to target. However, the viewer count will be incremented only if the viewer clicks on the Thumbnail.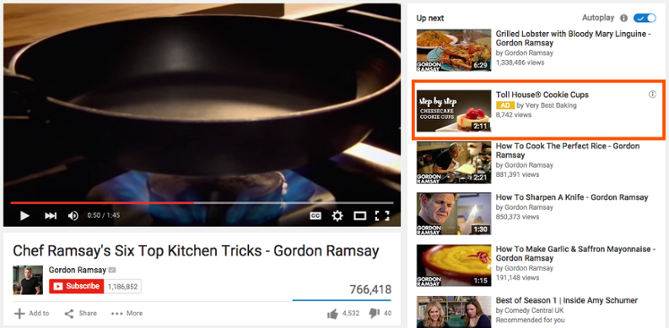 Bumper ads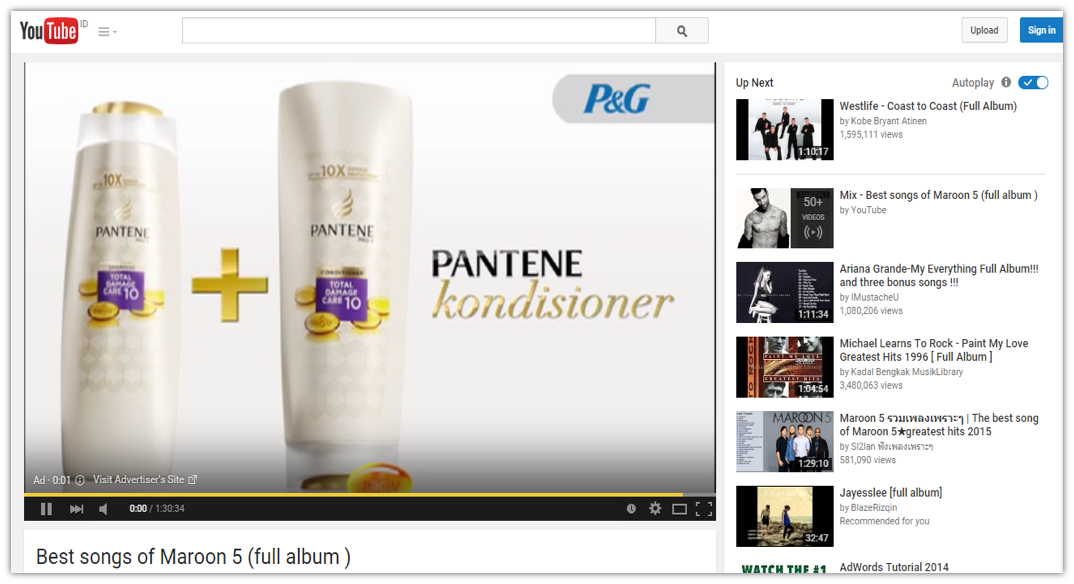 Bumper ads are six seconds short videos or animations, customized  to allow the advertiser to reach more customers and increase their promotion of brand by using a short and sweet  message. It is played before, during, or after watching a video. Viewers do not have the option to skip the ad. However,  you will be charged  based on the potentiality of the video. Bumper ads use CPM (cost-per-thousand impressions) bidding, so you pay each time your ad is shown 1,000 times.
Paid advertising plays a vital role for marketers to promote their brand to a huge crowd and grow  the business. It has become the top way to establish your business which many marketers prefer.
I hope you enjoyed reading the article . Do comment your reviews! and share if you like.