YouTube has grown more than just watching movies or funny jokes. People have become so much hooked to it that if it was a school subject, every student would rank first.
Pretty Cool – Right!?
YouTube is determined to be the internet's video powerhouse. It officially confirmed that youtube audience is now bigger than China. YouTube has two key roles: to entertain and to educate but now it is not constricted to only these 2 roles, YouTube has emerged even in the business sector.
Nowadays every small company and startups adopt YouTube as a medium to promote their business. You need not be a YouTuber and own a channel to earn money. However, you can adopt different ways to get profit via YouTube.
Different ways to earn money on YouTube
Affiliate marketing  or advertising
   Affiliate marketing has made businesses millions and ordinary people millionaires. -Bo Bennet
This feature is performance-based marketing. It has grown rapidly since it established. Many companies like Amazon, Flipkart etc make deal with the creator to advertise their brand on creator's channel by including the product link in the description.
This feature is for the 3rd party YouTube users. If a company wishes to promote its brand on YouTube, they can seek help from 3rd party advertisers to promote their brand. Further, the advertiser chooses a channel with more views & subscriptions to promote the brand of the publisher. However, the publisher will pay the settled amount to the advertiser and they will keep their commission & pay rest to the creator.
Also read: YouTubers don't take a risk to miss these new updates!!
Crowdfunding
  "Before you even start building your crowdfunding page, Start building a crowd first."

Earning from crowdfunding can help to shift your channel from a hobby to a career and allow you to execute more innovative projects. However, you don't need to be popular YouTuber with millions of viewers and subscribers. You just need enough supporters to conduct a campaign.
The initial step, to conduct a crowdfunding campaign depends on number people you know that increase the crowd potentiality. There are two common types of crowdfunding: recurring and project-based.
      Recurring
It allows donors to fund you on a regular basis. Most popular channels usually use recurring crowdfunding to make videos with high production value. When viewers see the effort put into a crowdfunded channel, they may be more likely to support it.
     Project-based
Project-based crowdfunding is usually used to sponsor a special project, which helps creators to buy new equipments. Choose this type of crowdfunding if you want to make something new happen that you can't afford on your own.
Fan funding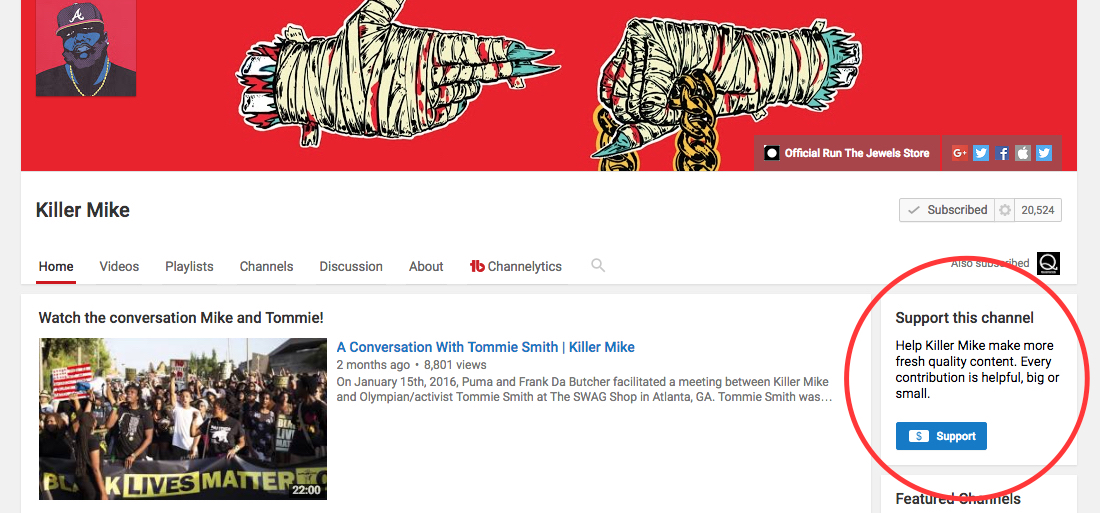 This was introduced in September 2014. Any YouTube creator who has Fan Funding enabled will have an icon or the 'Support' tab in the corner of their video. It is usually conducted while YouTube is streaming live videos, this allows users to donate some amount to their favorite channel. During the live video, the creator comes live to interact with the viewers and pitch for the funds also includes text messages.  finally, by clicking the "support" option a popup box appears with the different amount, a user can select the amount and pay online.
Through Fan funding, viewers will be able to donate up to $500 to each of their favorite creators. For each transaction, YouTube will take a 5% of the donated amount. Further, YouTuber will have the option to design their own Fan Funding page, which includes "thank you" videos that play for each donor. However, it is still in beta and currently only available in the U.S., Australia, Japan, and Mexico. According to some sources, this feature may be no more live.
Creative common (CC)
 A site to try your hand at mixing and mashing music that is all offered under the CC.
It is one of the public reuse licenses. It has become one of the effortless ways to earn money. CC licenses are legal tools, used by creators when they wish to give authority to the public to reuse their videos and upload on the different channel.
If you wish to earn profits via youtube but you are not good at making attractive and engaging videos. This feature allows such user to create a channel and reuse videos from the different channel.
Earning through this feature is pretty easy. Initially, you need to check a video which possesses the CC  licence, once you download the video of your choice, edit the video accordingly to attract more traffic using YouTube Editor, which makes things quicker when editing. You can also use your own editor  & finally upload it to your channel with a catchy caption.  
 Voice over
Earn through your voice!  Are you wondering how to make money at home using your voice?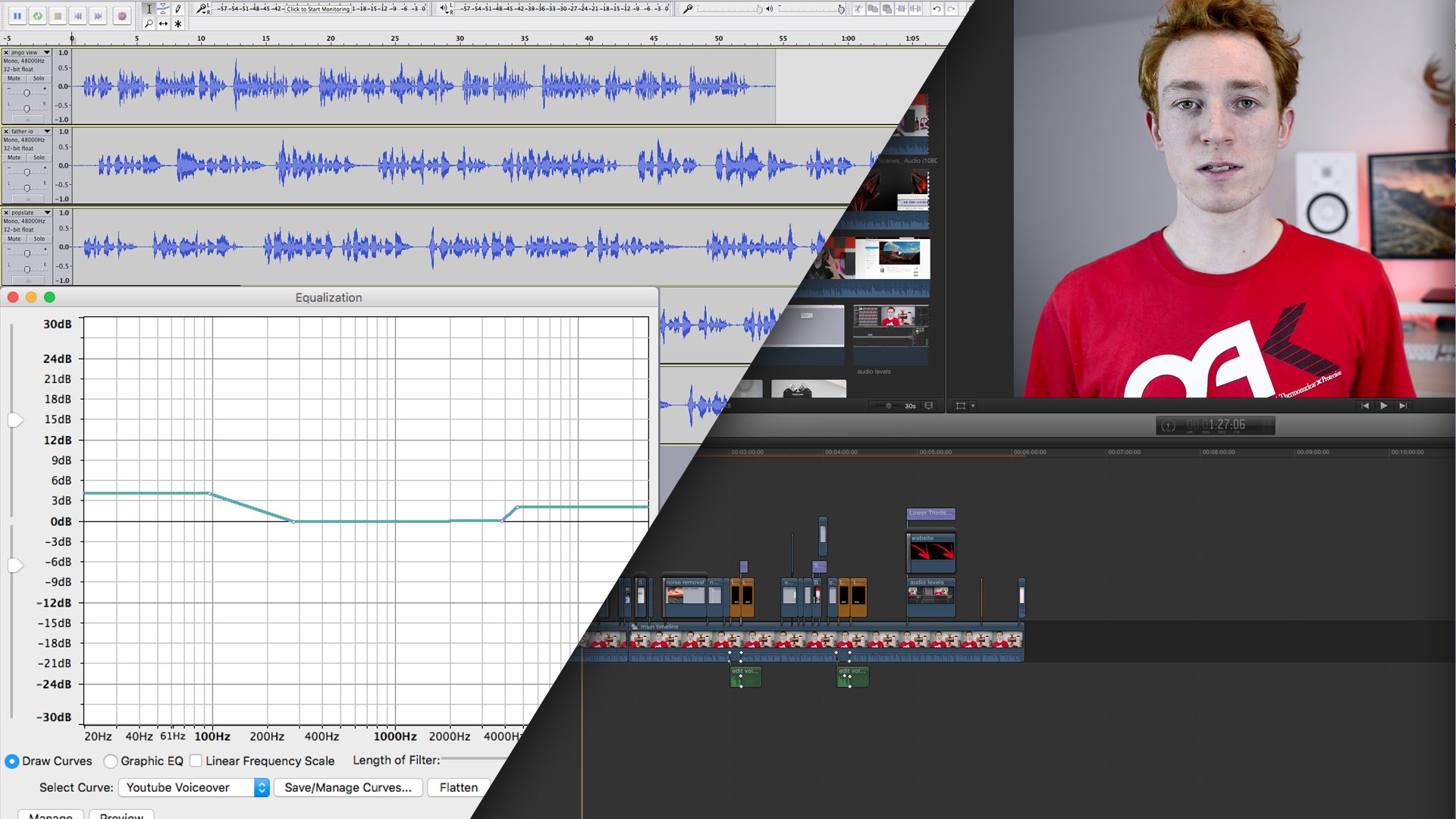 This feature is the best way to earn money via YouTube for those who don't own a channel. If you have a pleasant voice, you can just earn through it. Initially, you need to find a creator who needs voice over for his video and then you can add your voice to a particular video in exchange for some commission.
Sponsorship
Some YouTube channels with millions of views and a huge number of subscribers are successful to gain sponsorship. In this method, some company sponsor the creator some amount in an exchange with advertising their brand on creator's channel to grow their business
To earn by this method, your channel should be popular with millions of visitors and subscribers. Once you have enough visitors and subscribers, you can mail to a company and pitch for sponsorship. Finally, once you get the sponsorship to your channel, in exchange you need to promote their brand on your channel through ads which can be played before, after or between your video is playing.
online is old news, Online in social media is today's news. Social media is not the subset of the internet, Social media is the internet
Rapidly, YouTube became a destination of its own. It has become an easy and effortless platform to earn money anywhere anytime, let's see in future how many ways will be introduced by YouTube to earn income. If you found this article worth reading, hit like & comment your review about YouTube business.