Everyone loves Gmail, right? It is one of the best email services, which is completely free. It is good enough that many users rely on their Gmail account as a primary email address. To make the modules of the application more attractive and easy, after a long wait Google has something new to its Gmail interface.
Google to launch new Gmail design in coming days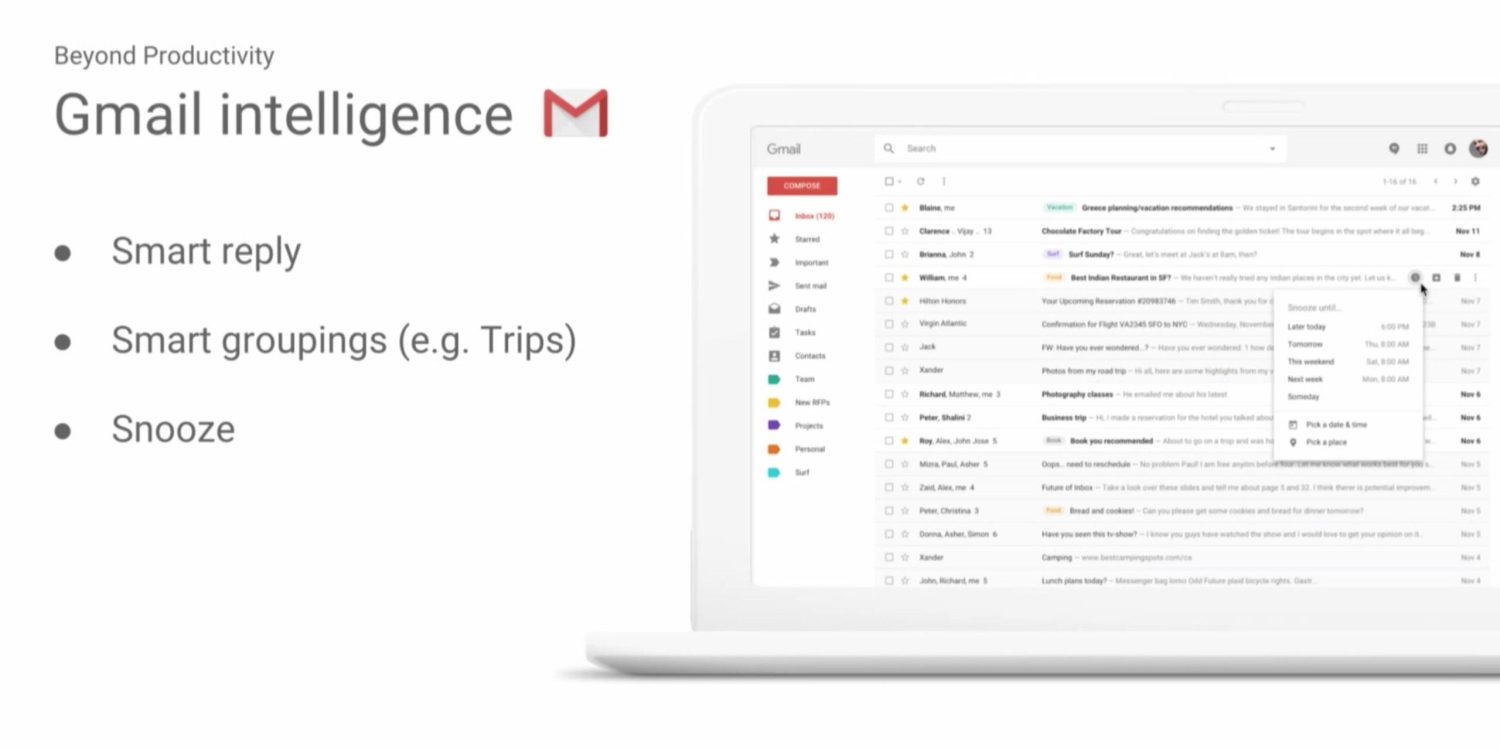 Google is planning to redesign its Gmail web interface soon. The company says that the new design will include "several new features".
Modernized  Google Calendar
Recently, Google had introduced a redesigned version of Google Calendar. The calendar appears to be more modernized with larger date icons, updated colors, and cleaner event boxes. Moreover, when you open your calendar, you might find that Google's decorated your next event for a little something special in your schedule. It basically looks similar to the mobile application.
Also Read – Google map is launching plus codes, smart address search and wheelchair accessible features
Makeover for Gmail on the Web
Currently, Google is giving a cool makeover for its Gmail interface. Google assures a "fresh, clean look for Gmail on the web. Which includes features like Smart Reply, the ability to snooze emails, and offline support. Additionally, it provides easy access to G Suite apps, such as Google Calendar, within Gmail.
Smart Reply, if you access Gmail on your iPhone or Android phone, you may already be using smart replies. These algorithmically generated replies will also be live on Gmail.com  over desktop version very soon.
Snooze, you will be able to snooze emails so that they reappear in your inbox hours or days later. This is a good way to clean your inbox if you can't reply to a specific email just yet.
Offline, finally, Google is in full swing on introducing a new method to store your emails on your computer for offline access, Google will now make use of standard web technologies to let your browser store your data.
This feature will be available in the coming weeks as an early access program for G Suite (G Suite is a brand of cloud computing, productivity and collaboration tools, software and products developed by Google) and personal Gmail accounts. Google is testing critical Chrome extensions, to make sure the new Gmail experience is compatible before it's widely available.
Final thoughts
Gmail provides amazing options and features. However, the ads in the application are hardly noticeable compared to the intrusion of ads in some other free services. If you don't have a Gmail account, it is time to get one. Don't miss to experience the new version of Gmail.
Hope you will enjoy the new look once it's live. Stay tuned for more interesting updates. if you found the article worth reading, do share with your friends and comment your opinion.