Instagram Updates in Brief : 
The Photo sharing application now lets you promote your Stories.
Instagram Analytics Launches In Beta.
Instagram allows to Share your favorite IGTV videos to your story.
The popular photo sharing application, Instagram has seen huge shifts in recent days to make it more useful for businesses and users. The platform continues to change at a rapid pace and give users new and fun ways to connect with their followers.
Doesn't it seem like Instagram comes up with a new feature every few weeks?
At present, the platform has announced a bunch of exciting features. These new updates will be a game changer for many Instagram users.  Let us take an insight on some bigger changes that are in beta.
Instagram Now Lets You Promote Your Stories

According to the recent report from Matt Navarra,  Instagram is testing a new Ad type called "Promote" for Stories, that allows business pages to splash their products to more users without doing much work. This feature allows Business pages to choose target audiences based on similar followers, location, or other built-in Instagram targeting parameters.
An Instagram spokesperson reported that :  
"I can confirm that we are testing this feature globally. We don't have an immediate timeline for 100 percent rollout, but will keep you posted"
The feature "Promote for Stories" works similarly to Facebook's Boost option that lets users pay instantly to show their feed posts to more users.
However, admins can choose to auto-target users, similar to their followers, people in a certain location, or use all of Instagram's targeting parameters to introduce their Story for more users as an advertisement that can also link to the business Instagram profile.
Currently, Instagram has more than 2 million active advertisers. Moreover, The Promote feature offers an easy way to turn their existing Stories into Ads.
Instagram Analytics Launches in Beta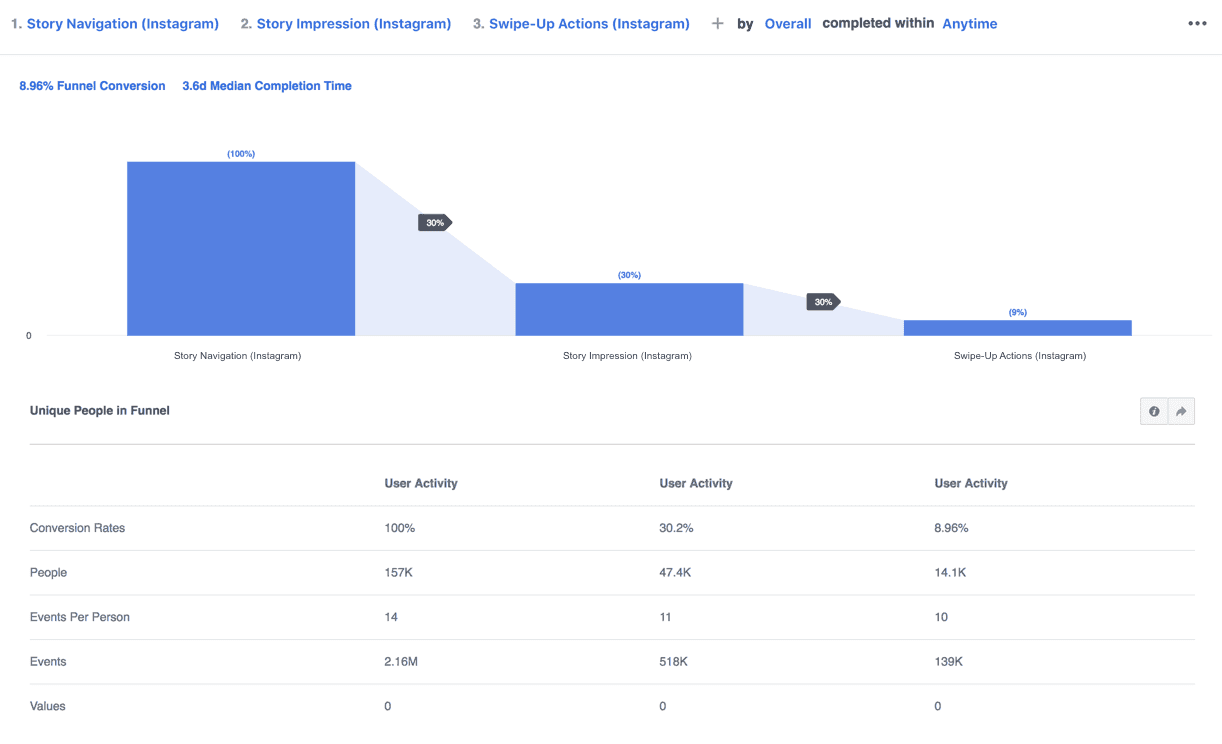 Apart from the promote feature, today Instagram announced that it is testing Instagram Analytics. This new tool goes beyond Instagram's existing Insights tool that just analyzed followers, website clicks, post impressions and Story exists.
With Instagram Analytics, business profiles can track the retention rates and create audience segments to see if people who commented on a particular post generate more value for them. Moreover, they can also analyze how their Instagram audience who visit their site, download their app or like their Facebook Page.
This feature benefits the businesse's profiles to prove that their investment in the platform is paying off. Being able to see exactly how followers move through a conversion funnel will result in higher confidence in campaigns and rise your business to a new peak.
Share Your Favorite IGTV Videos to Your Story
Now you can share your favorite IGTV videos to your story. Tap the paper airplane at the bottom of the video you want to share. When friends see your story, they can tap the preview to watch the whole video in IGTV. pic.twitter.com/oaatUoOqZY

— Instagram (@instagram) November 1, 2018
Well, the updates don't end up here, Recently, IGTV added a History tab that displays recently watched videos. This could be helpful for getting back to your favorite clips or jumping to a new episode of a show you're interested in.
In another chunk of Instagram news for the day, Instagram announced that IGTV content creators can now share a preview of their video to their Instagram Stories.  Unfortunately, the preview isn't a video, but a static sticker.
Nonetheless, Instagram hopes that this will help drive traffic to IGTV itself, with viewers being attracted by the static image.
Final Thoughts
All the updates are still in beta. The release date of the upcoming features is not yet declared. Hope you enjoy these features once they are live. Comment your view on these latest updates.
As always, we'll keep you in the loop with the latest social media and technology trends.  Follow us on  Instagram   Facebook   Linkedin and Twitter