"We are I.T companions! Henceforth Ultimez Celebrates version 4.8"
Saturday, the 22nd April 2016 was another great day for Ultimez; since It was 4.8 years for us with the web, Google, WordPress, Joomla, SEO, Digital, project initiation, evolution and much other web approaches successfully.
In significance of our incredible journey, Ultimez has organized a cheerful bash embracing CEO talk, Dance, Lunch, champion and many more buzz and impulses.
A Cheerful Glimpse of celebration – Corporate Anniversary 
Growth focused Convene
A short convene has been assembled focusing on intensive growth of a company; The meet convey flourishing approaches as scope towards dynamic team building,  creative involvement, Lots of entertainment and aspects that boost productivity.
However, the conference also speaks about time management, employee engagement, interns mentor-ship,  prosperity and proliferation of team, and the exposure towards soft skills aside from technicalities.
A BRIEF ABOUT ULTIMEZ TECHNOLOGY
Ultimez Technology was just a creative thought in 2012 until our dynamic  CEO- Qadir AK, made it live with a passion of creativity in web world. This propagates every business have amazing web and digital solutions across the world.
Our Mission: "Our key mission is to expedite the web for you and for your audience"
Our Vision: A creative slant towards digital era is the significant vision of Ultimez
We are proud of being the fortunate Web Development Company and endorsed by many successful business enterprises, industry leaders and corporate.
Ultimez Technology is booming and on track for exhilarating its clients with superlative services.
This is what champions say about us.
So, in celebration of this momentous milestone, Ultimez Technology says THANK YOU!!!
Without your sustenance, these 4.8 years and none of this would have been viable.  And our team of over 20+ dedicated professionals has and will work keeping your every constraint in mind. Subsequently, this evolves us to gratify you and your customers.
WE CHEERS TO ANOTHER BLOOMING DAY FOR ULTIMEZ

                                                                                                     "Few More Glimpses of the Prosperous Party"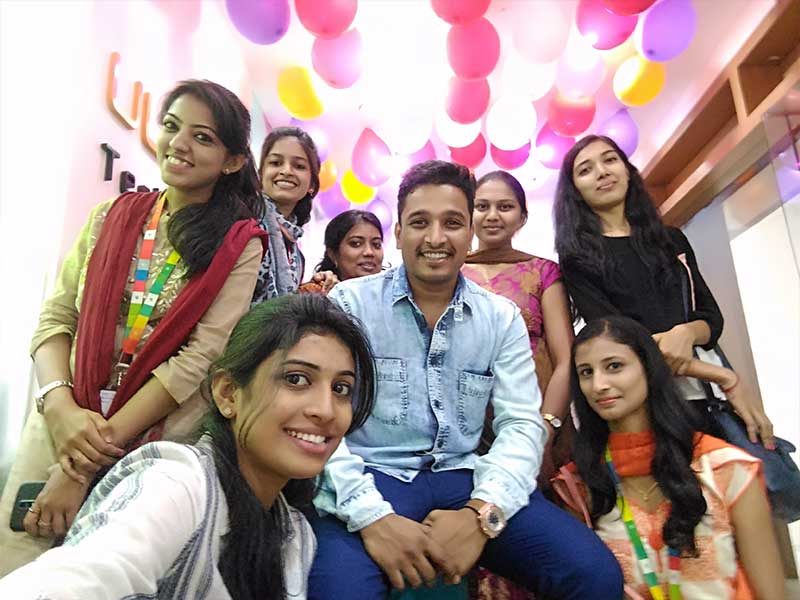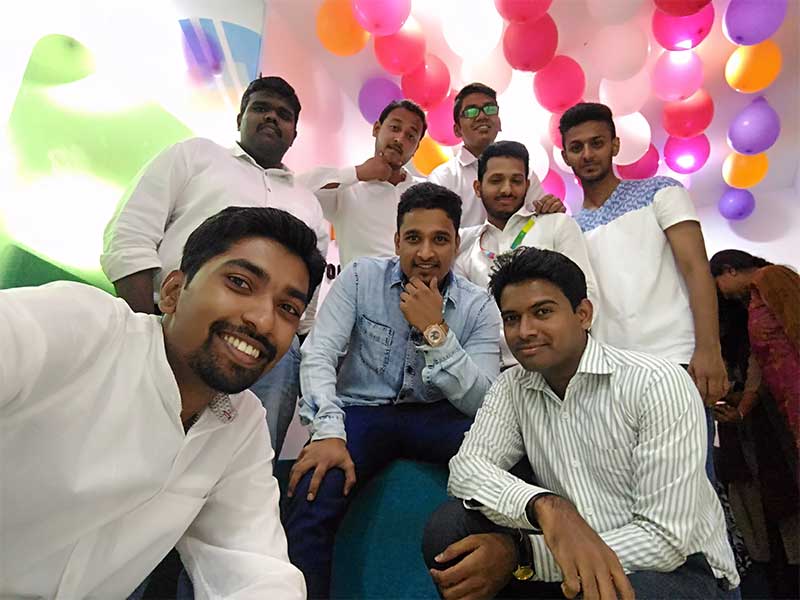 We are happy making our clients happy! We walk step in step with you simplifying every web aspects just for you!
Have a look at our other Celebrations
Celebration of Festival of Lights 
THANK YOU...!