Things which can get easily without any obstacle are made possible only by Ultimez Technology, one of the leading Responsive Web Design Company in Bangalore, India, Service offered are responsive and easily accessible through any device for the clients it is one of the best advantages of getting quality services at an acceptable price through globally.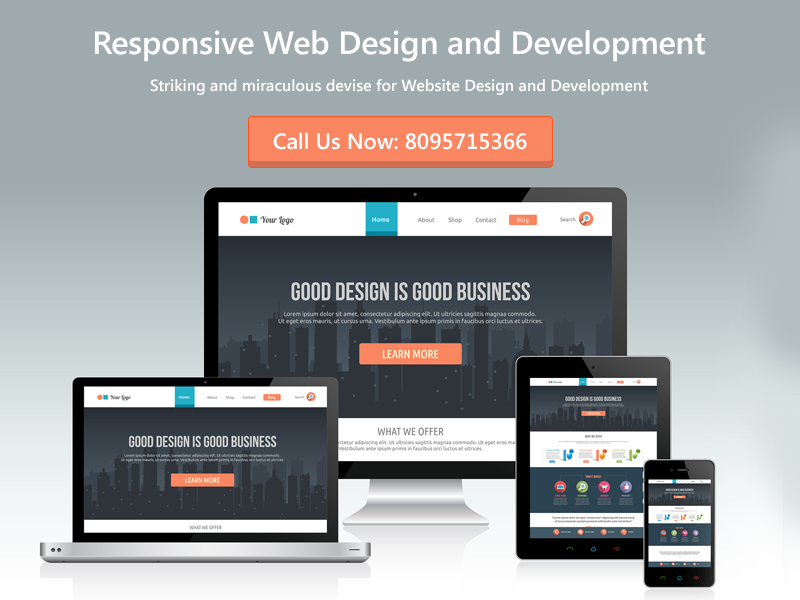 When customers are ready to pay the valuable cost to get the best solutions then it is our responsibility to handout them with the effective output services. Now a day's every individual is addicted to Android Phones when they are in need of relevant search they can simply found those significant inform within less time by accessing it in your own handset anywhere in the world.
Now business can be found quickly within your own device, you can reach your potential customers as soon as possible and can create demand for your respective business. Designs for websites plays very important role as it attracts sight of viewers and makes them stay for a long time on particular page of the website and those designs should be responsive whenever users access to that page here are the expertise of Ultimez Technology which can fulfill your web solutions an
Our team is here which belief in creative and dynamic designs, the things which you were planning to implement in your business website is just available with us. What you are thinking for opportunity knocks only once so don't miss the chance to get the excellent quality based services. Our clients are highly satisfied with the services what we deliver to them as it is easily accessible and users friendly.
It is the best prospect where you can find things done according to your expectations; you can found your business in any device like mobile phones, laptop, computer system etc. Unique Designs make viewers happy and find them interesting we are present to provide you with responsive designs. This is the trend where you can take quality services of the web from our expertise which are experience and have the ability to do impossible things to possible without any delay.