Recently, Instagram added a few amazing effects to help users spice up their Stories. Currently, this social media giant has something new and quite interesting feature for its users.
Are you bored of typing a long comment on your friend's post? If yes, then Instagram has come up with some amazing feature to strike your boredom with a new mode of commenting.
Excited ?? Let see what's at the horizon.
Instagram adds emoji shortcuts for quicker comments
Tell someone their photo is fire without reaching for the keyboard.
The image-sharing platform is now making it easier for users to comment on posts with the extension of an emoji shortcuts bar to its mobile app.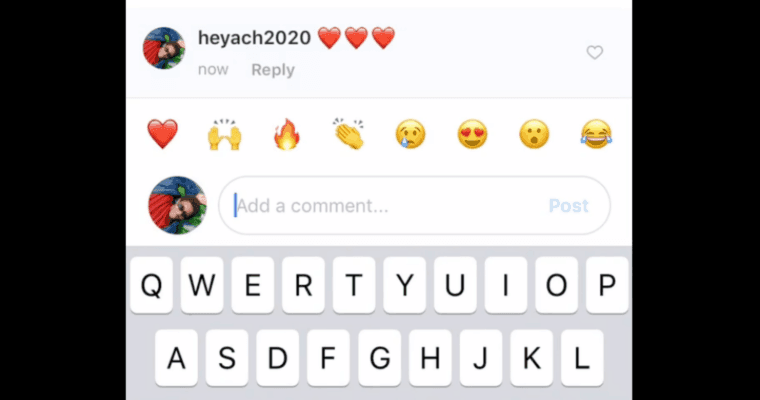 Emojis are a fantastic option to respond to any message. It saves both time and efforts. Moreover, emojis are excellent at expressing your thoughts and mood. With these personas into consideration, Instagram has updated personalized emoji shortcuts to its app.
Recently, Instagram tweeted  on the official Twitter page, about the new feature which stated,
"That feeling when your favorite emojis are right in front of you."
The new emoji bar only appears while commenting. They are not visible when adding text to posts, stories, or sending direct messages.
The company claims that the emoji shortcuts are based on the collection of a user's favorite emojis, which means it will be different for everyone. We can assume that Instagram determines these favorite emojis based on what a person uses most on Instagram alone.
The feature has been in beta for a quite long time but was unlocked for a group of users last week.  However, the feature will be available to all users on both iOS and Android.
Whether you think it's a good or bad update, be ready to see a maximum number of comments using emoji than before. Stay tuned for more updates on your favorite social media.