Recently, Instagram updated an easy way of commenting through emoji shortcuts. Hope all are enjoying commenting emoji. The platform is also testing a video tagging feature that most of the users have been waiting for.
Well, today Instagram has some exciting update for all those who love shopping!!
See. Tap. Shop.
Instagram Adds a Shopping Tab to the Explore Page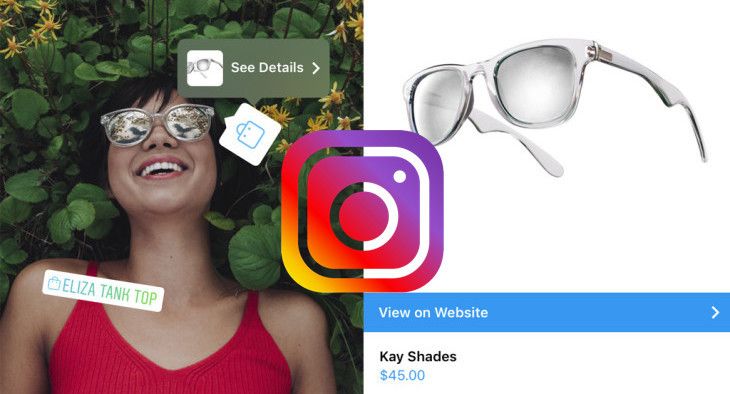 Instagram began testing shopping in stories in June. Currently, the platform is expanding the feature to businesses in 46 countries. The feature allows users to tap on the product in stories and unfold more details to purchase the product. Instagram updated this feature, making it easier for users to purchase items featured by businesses and influencers.
SHARI LOTT, FOUNDER & CEO, SPEARMINTLOVE  stated that,
Shopping on Instagram accomplishes one of the most critical tasks in improving ecommerce performance: it makes it easier to buy. With one click, our audience can go directly to the product page and add to their basket. Reducing search time and clicks improves conversion and revenue. When we launched the feature, we experienced a 25% increase in traffic and an 8% increase in revenue attributable to shopping on Instagram.
Instagram in its recent blog post, shared more information on the new shopping features. According to the recent survey, over 400 million Instagram accounts use Stories every day, 33% of the most viewed Stories are from businesses.
Now when you are watching stories from your favorite brands and see something you love, you can quickly tap on a product to learn more.
Unlike Instagram stories, the platform is now launching Shopping Feature in its Explore Channel. It is a personalized channel, with shopping posts from brands you follow, and from your recent search activity. Meanwhile, This feature is available only for selected locations and will be rolled out globally in the coming weeks.
SAVANNAH BOYSEN, MARKETING MANAGER, TYME
Our traffic from Instagram has increased by 44% since implementing shopping on Instagram. Moreover, It's a clean and simple way to show your product in a lifestyle setting, without affecting the user experience.
A company spokesperson reported on IGTV  Shopping
 "IGTV and live video present interesting opportunities for brands to connect more closely with their customers, but we have no plans to bring shopping tools to those surfaces right now."  
At present, the new shopping features feel like a gift to businesses hoping to raise their sales. No doubt, Instagram will continue to explore features and experiences to make the app the best place to shop favorite brands.
What's your view on this upcoming feature? Will it be a boon to business profiles? Comment below.
Be connected for more updates and trends on your favorite social media platform.
Follow us on  Instagram   Facebook   Linkedin and Twitter.